​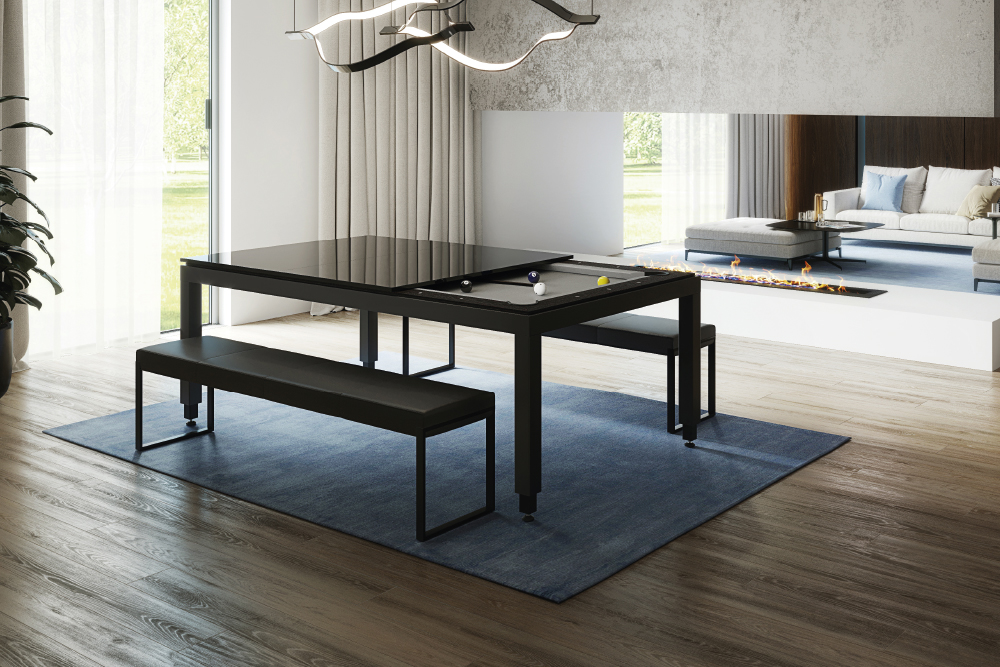 ​
This perfect black combination is mixing a mat powder coating pool table frame with black mat cushions, black cloth made by Iwan Simonis and a very special black tempered glass cover.

These 3 table tops can be printed in very high resolution just by sending us a picture on a file. The image is processed by a full new printing technology made by Saint Gobain.
The stunning effect can be supported by high glossy or polished 8mm tempered glass.

Black cherry on the cake : a new black Aramith Kit, containing world premiere black billiard balls, black cues, black triangle and the brand new X-1 chalk dust remover made by Iwan Simonis lab will be supplied with this collection.
We hope this new model will make the interior design possibilities wider and will lead to a perfect integration of the convertible dining pool table into the ultra chic and minimalistic or modern design environment.

All artists and interior designers will be able to give full inspiration on this modern billiard table.