Bringing together natural touch and bespoke design - a crazy challenge? The sleek, minimalist Fusion table, created with natural materials, meets this challenge 100%.
Its authentic, timeless feel gives your interior an original touch befitting the Fusiontables brand. For those who love nature and fine materials, the walnut or oak Woodline collection will blend perfectly into your environment by combining this design pool table with modern seats from the same collection.  

The Fusiontables table also has a revolutionary Easy Lift system so it can convert from the conventional height of a traditional dining table (75cm) to the perfect height for playing pool (82.5 cm).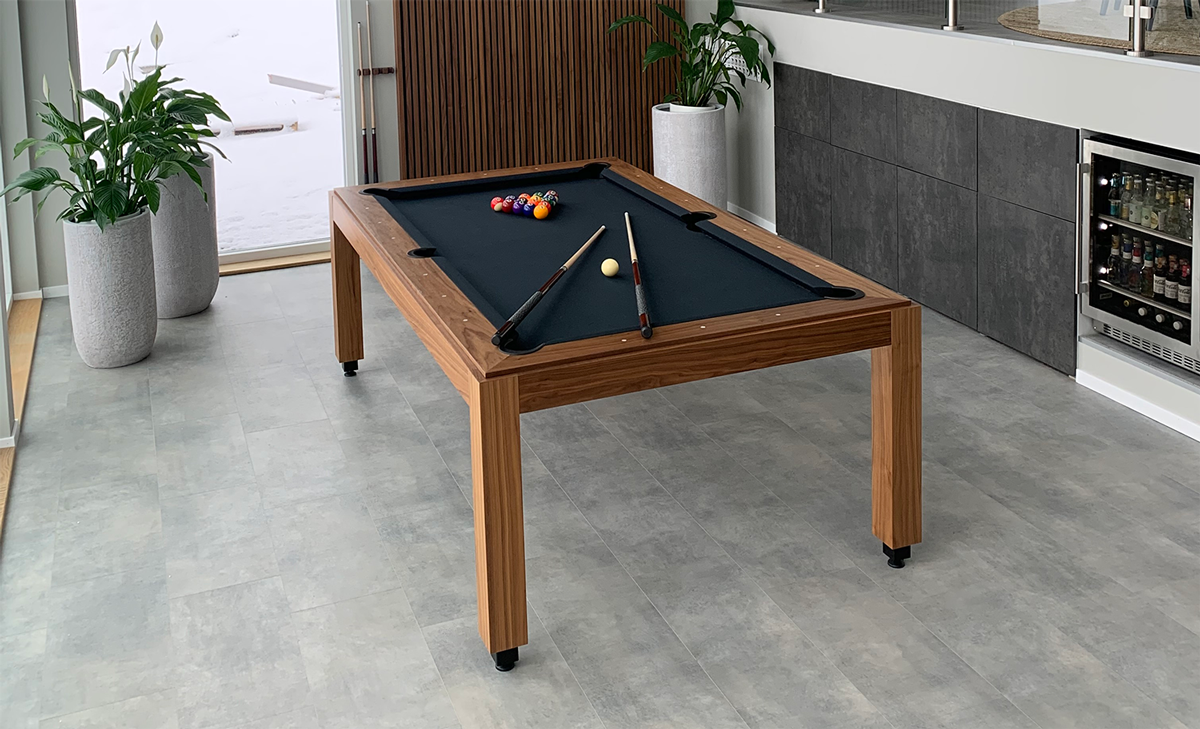 Our tables are fitted with the best professional pool components, with the Iwan Simonis competition cloth (available in 25 different colours) and natural rubber cushions for a long lifespan.

An innovative solution has been introduced in the pool table pockets, so that all the pool equipment can be stored in the unobtrusive thickness of the Fusion table. Stretch Nylon textile technology allows the pocket to expand when the balls fall inside, but then regain their initial form as soon as the ball leaves.

This Woodline model is available in 4 types of wood and will be guided by the spirit of your home and the character of its inhabitants.  Capturing the "real", mastering the natural and playing with wood are what led to the Woodline collection. Choosing the Woodline table means opting for enjoyment and community in a natural, Zen space.