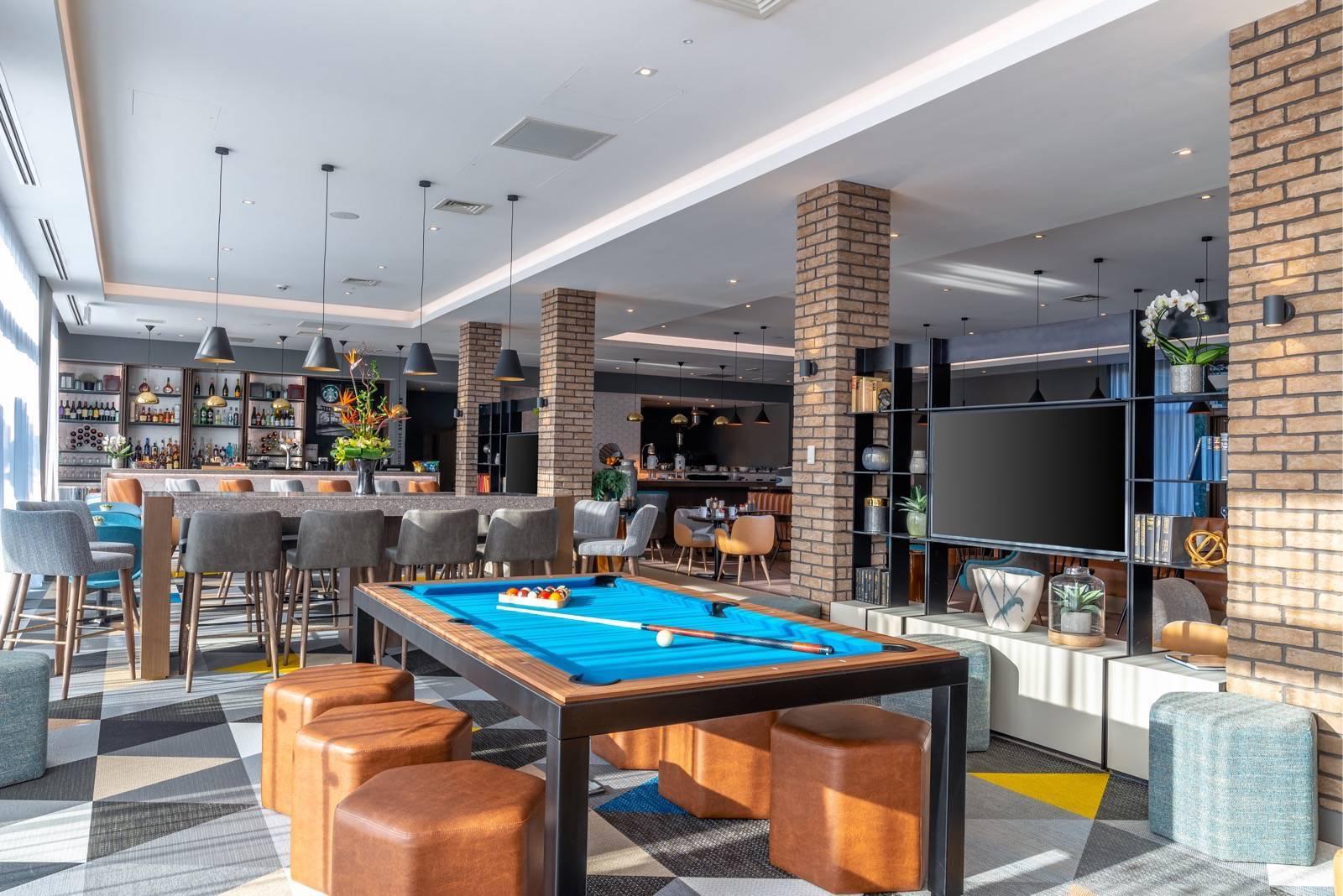 Marriott Oxford South
The Envisage interior design company featured a Fusiontables design pool table into the lounge room of the Courtyard By Marriott Oxford South hotel in England.
The target was to identify the public areas of this new hotel as a relaxed but sophisticated venue with a sense of heritage, authenticity and freshness.
Thanks to this project there is a new place in UK where you can have a look (and maybe a game) at one of our sleek tables.
Credits : www.envisagepms.com